D Flowers
D Flowers is a painter and photographer at the forefront of his particular style of photography. He has been working in this style for many years and is a master of his technique. He not only photographs the model, but he first paints her, whether it be in a metallic pigment or rich colors to create a unique work of art. He then sets up the look and feel that he desires for the finished photo, sometimes placing the model in a fluid that has just the right amount of movement and reflection, or by placing the model in a surrounding that complements the body painting he has just completed. He says that painting someone is a journey for both the artist and the person they paint.
Click on any image to enlarge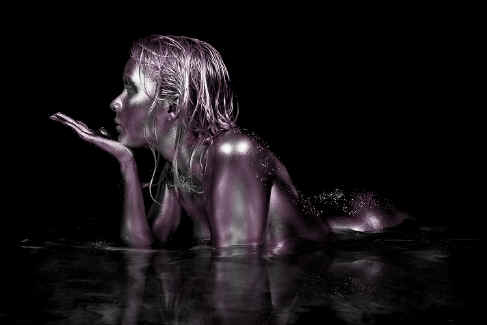 Please call 631-726-2523 or e-mail Info@ARDTgallery.com for prices and availability
Click on the artist name to see a full collection of their work currently available.
David Byrd Ceravolo Sanseviero Charles Ford Robin Morris Kim Simmonds Robert Roesch Candice CMC Joe Doyle Documents
Harald M Olson Christophe Recent Acquisitions Home