KIM SIMMONDS
Paintings
Kim's paintings have an excitement to them. They are filled with color, Texture and spontaneity. He is the lead guitarist and founder of the Savoy Brown Blues band and he has brought the energy and emotion that is evident in his guitar playing to his canvases.
His work evokes a personal style and fascination with his instrument of choice...The Guitar. These paintings convey his love of painting with his love and appreciation of music and are works of art that you will be proud to add to your art collection.
We are pleased to be representing Kim's wonderful artwork and invite you to view these exciting paintings. Please contact us with any questions that you might have.
Click on any image to enlarge
Click on any image to enlarge
Signed Multiple image Limited Edition Canvases
Click on image to see larger version and view the sharpness of the print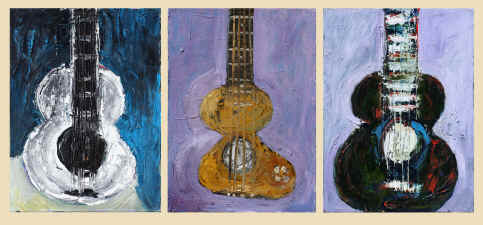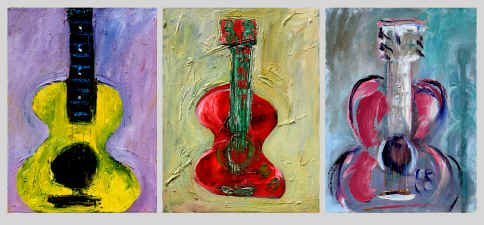 Please call 631-726-2523 or e-mail info@ARDTgallery.com for prices and availability
other artists represented:
David Byrd Ceravolo Sanseviero Robin Morris Joe Doyle Robert Roesch Candice CMC Giancarlo Impiglia D Flowers Documents Charles Ford
Christophe Harald M Olson Recent Acquisitions Home